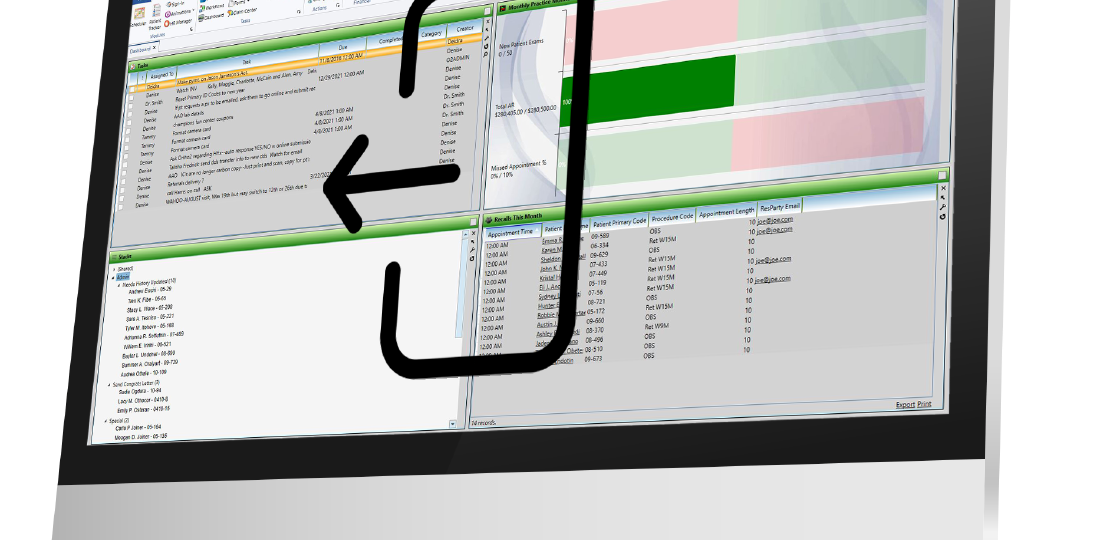 Setting Up Edge Clouds Auto Logout Policy
Published by Michelle Haupt on
Our Software Support Team fields a lot of calls asking if we can help log people out of Edge Cloud to free up a license.
This can happen if you forget to log out in one location, and you are in a second for the day. Setting up an auto-logout is a shortcut to ensuring this won't happen.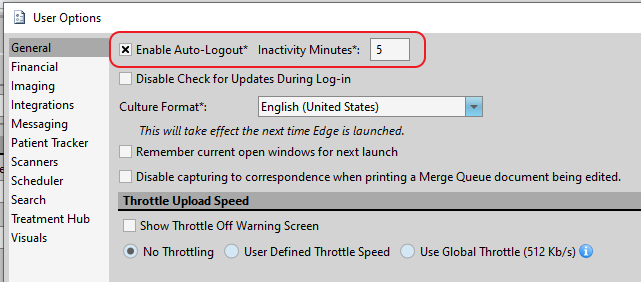 User Options RedThere are two ways to accomplish this task. The first way is to click User Options in the Tools tab of the Home ribbon bar. In the General tab, click Enable Auto Logout, then type in the number of minutes the computer should be inactive before logging out of Edge Cloud. Click OK. If you use this option, you will need to set it up on each computer in your office.
The second way to set up the auto log out feature is through the editors, and when you do the task this way, you set up the feature per operator. Select Editors in the Tools tab of the home ribbon bar, then search for Password Policy editor. If you have the proper security clearance, you can type in your username and password to access this editor.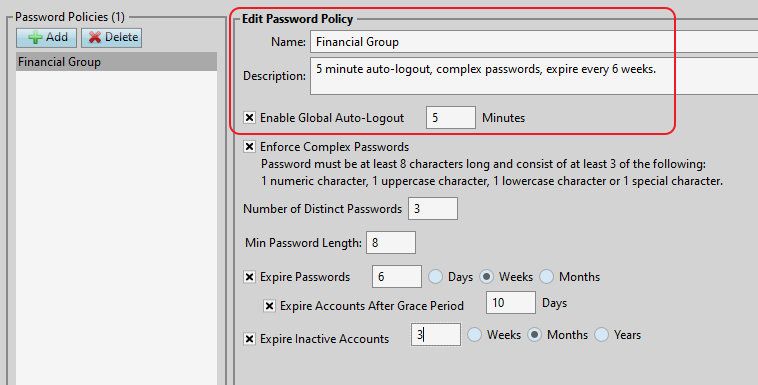 Password Policy Editor RedClick Add to create your new policy. Type a name for the password policy, and enter a description that will help you select the appropriate policy for your Edge Cloud operators. We recommend creating a policy for each group of operators in your office, i.e. financial group, front desk group, or clinical team.
Then, check Enable Global Auto-Logout, and enter the Operators Editor Rednumber of minutes of machine inactivity to wait until the operator is logged out of Edge Cloud automatically. Continuing to use the computer for other applications outside of Edge Cloud, such as word processing, does not count as inactivity. Click Save.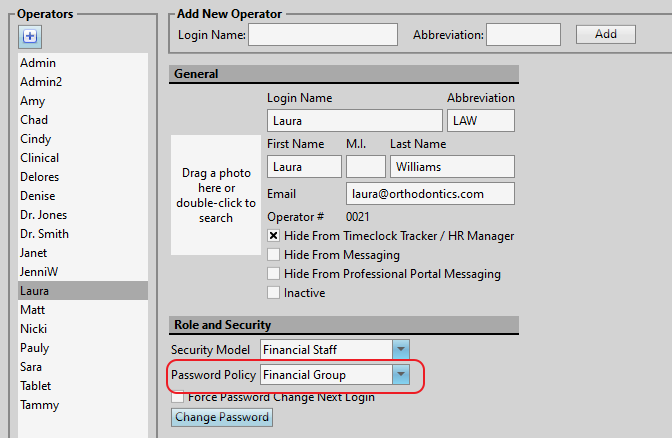 Then, open the Operators editor. Again, you must have admin access to use this editor. You will need to assign each operator a Password Policy. Under Role and Security, use the Password Policy dropdown to choose the password policy group you set up in the step above. Click Save. Using the auto-logout policy this way means that no matter what computer the user is on, Edge Cloud will be logged out automatically.
If you have questions about setting up the auto-logout policy in Edge Cloud, contact our Software Support Team at 800.346.4504 or ortho2support@ortho2.com.