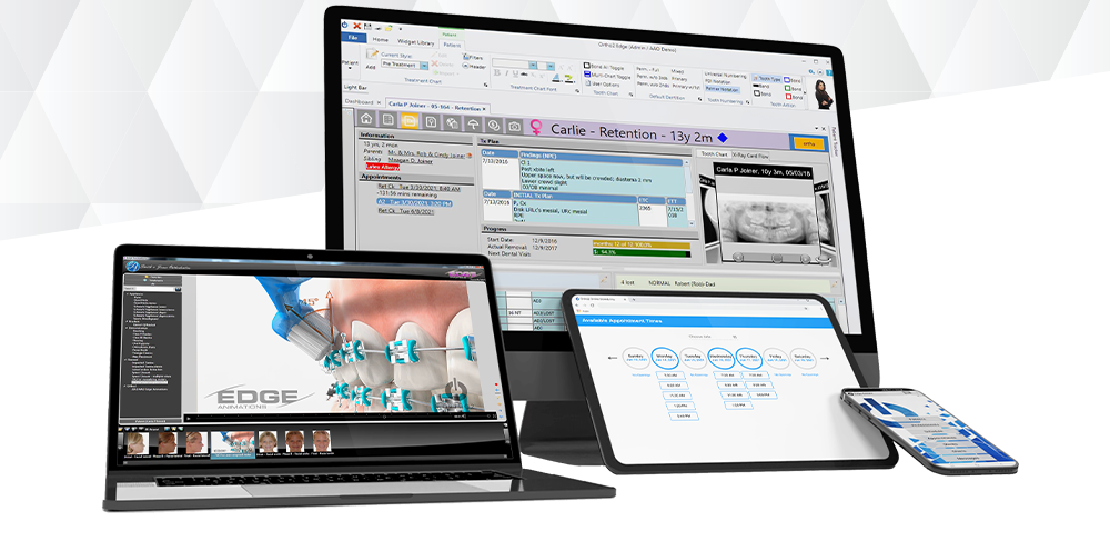 Simplify Everything, Sacrifice Nothing With Edge Cloud
Published by Michelle Haupt on
For 40 years Ortho2 has been leading the way in orthodontic practice management solutions.
Our dedication to orthodontics puts Edge Cloud at the forefront of innovations for your practice management solutions. Edge Cloud has you covered with features including patient reminders, an online patient portal, online scheduling, patient education animations, imaging, and more. This complete system means you don't have to worry about third party integrations – everything you need and more is already included.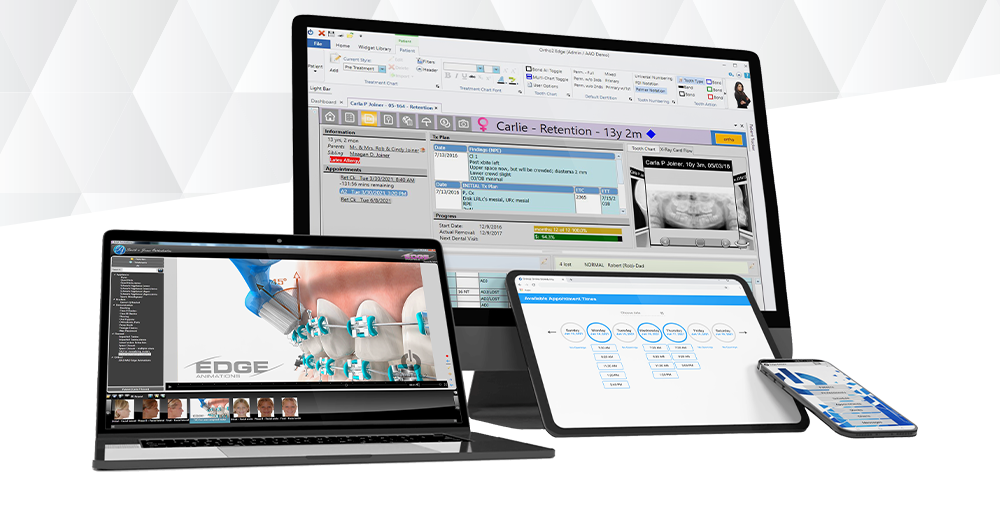 We are excited to show you how Edge Cloud can complete your practice during the fall meeting season. Our lowest start-up cost, with simple and transparent ongoing pricing, makes choosing Edge Cloud for your office the easiest decision you can make. The subscription-based pricing means flexibility in your needs. Add on any of our modules when you are ready to use them for a completely customized experience.
If you already love Edge Cloud and want to share your success with others, you can earn a $500 Ortho2 credit simply by referring your colleagues who are in the market for a practice management solution. Simply fill out the Referral Rewards form to let us know who can benefit from an upgraded solution.
Catch Edge Cloud in action at the following fall meetings:
OrthoPreneurs Summit – September 8-11
CAO – September 15-17
GLAO – September 16-17
NESO & MASO – September 22-24
Mother of Pearls Conference – October 7-8
PCSO & RMSO – October 27-30
MSO, SAO, & SWSO – November 3-5
If you won't be attending your association's meeting this fall, be sure to check out our online Edge Cloud demo, or get in touch with your Regional Manager to learn about the incentives being offered during the fall meeting season. We can't wait to show you all of Edge Cloud's features that can benefit your practice!
TAGS: REFERRAL REWARDS, EDGE CLOUD, FALL MEETINGS, 40 YEARS, EDGE CLOUD DEMO