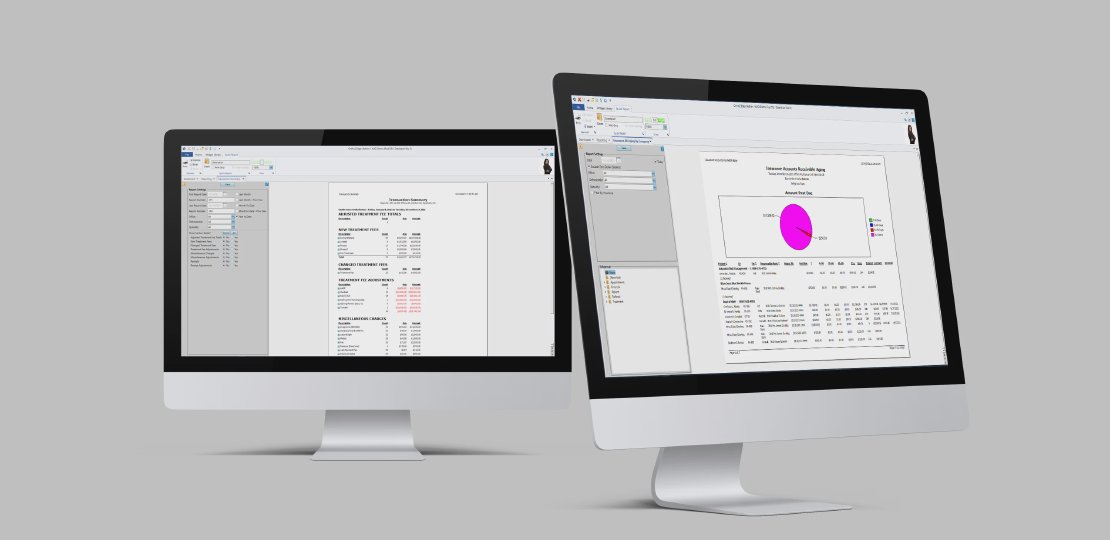 Year End Edge Cloud Reports for 2022
Published by Michelle Haupt on
By Derek Dohrman
Edge Cloud reports on desktop monitors
As 2022 begins to wrap up, it's time to start putting a bow on the year. Reviewing year-end reports in Edge Cloud helps maintain your practice's wellbeing. Here is a list of recommended and optional reports to run.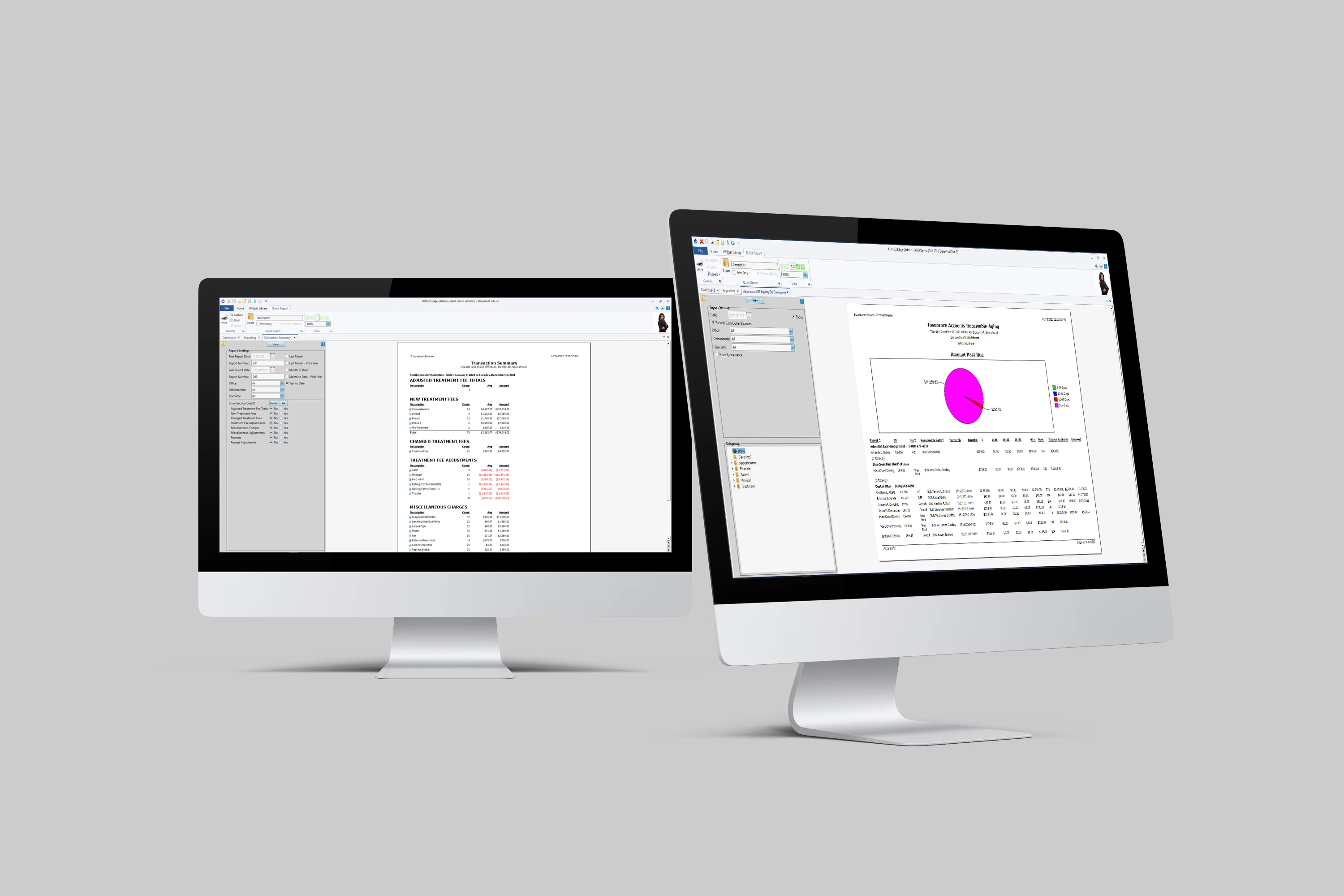 Recommended Reports:
Transaction Summary: Run this for the entire year. You should also run this monthly throughout the year.
Accounts Receivable Aging: Run this at the end of the year for today's date. Be sure to mark the checkboxes next to Exclude Insurance Contracts and Exclude Zero Dollar Balances.
Insurance AR Aging By Company or Open Insurance – By Company: If you age out insurance, run the Insurance AR Aging By Company. If not, run the Open Insurance Report. Like the standard AR Aging, run the Insurance AR Aging at the end of the year for today's date and mark the checkbox next to Exclude Zero Dollar Balances.
Practice Monitor: This report is always year to date. Run it at the end of 2020 or beginning of 2021 with a date of 12/31/2020. If the statistical numbers at the bottom of the report do not match, there are two editors that you need to verify are set up correctly. In the Procedures editor (or Appointment Type for Edge Specialist offices), ensure the "Type" is set properly on each appointment. In the Status editor, make sure the classification is set, if applicable, to that status.
Optional Reports:
Practice Statistics: Provides status, treatment fee, and miscellaneous financial information.
Daily Transaction Report Summary and/or Deposits By Date: Run this report month by month. These reports give you a breakdown of the individual Transaction Reports that were ran during the period selected. They can help see trends or help verify your bank account balance.
Charge and Receipt Summary: Section A of this report includes the full Treatment Fee at the start date, not as charges become due. Section B includes Treatment Fee Charges as they fall due, not the full fee at the Start Date. If your accountant wants something different from the Transaction Summary, they are typically looking for Section B of this report.
Deband Analysis and/or Treatment Efficiency: These reports break down length of treatment and cost per visit.
Exceeds Length of Treatment: This report shows patients who have gone past, or nearing (if chosen in the settings) their expected appliance removal date.
NP Exam Analysis and/or Case Acceptance: These reports can help track what happened to the patient after the Exam/Consult appointments.
Starts and Exams: Displays multiple charts tracking the starts and exams, and can compare them to previous years.
Honorable Mentions:
Appointment Reports: Emergency Tracking, Kept Procedure Summary – By Year, Needs Appointment, Patients with No Appointment
Patient Reports: Referral Report, Referral Analysis, Recall Report, Status Count Comparison
Derek Dohrman, Ortho2 Advanced Tech & Trainer, has worked at Ortho2 for 16 years and has done countless on-site and remote trainings. He enjoys playing video and board games, traveling, and keeping up with new computer technology.