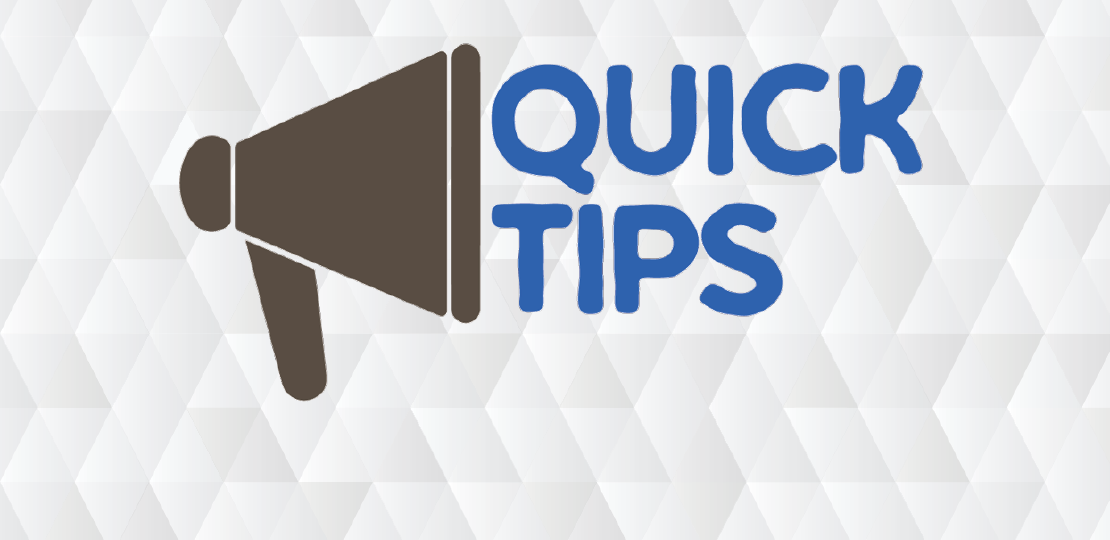 5 Edge Cloud Tips and Tricks
Published by Michelle Haupt on
With the numerous features in Edge Cloud, you may not know all of the shortcuts to assist you throughout the day. From customizable data, to clicking less for a process, read on to see five of our users' favorite Edge Cloud tips and tricks.
1. Reversing the Treatment Chart Order -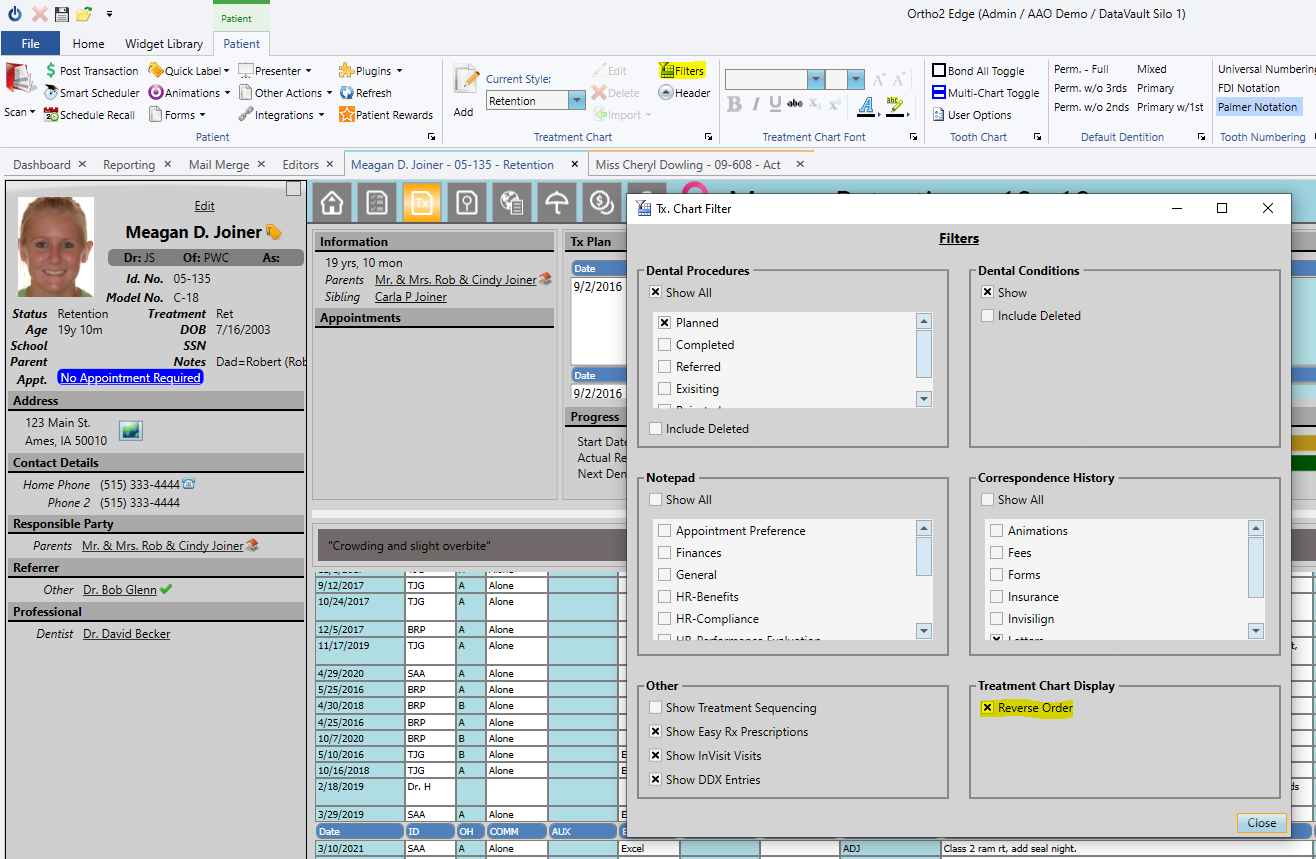 In the patient's record, click Filters in the Treatment Chart tab of the patient ribbon bar. Under Treatment Chart Display, click Reverse Order, then Close. Your treatment chart will automatically refresh with the newest entry at the top. This option is user specific, so it will follow you each time you log into a machine. And, as with all filters in the Treatment Chart, Edge Cloud will remember this setting with each patient you open.
2. Closing all Tabs –
When Edge Cloud starts to resemble Chrome with too many tabs open, you can quickly close out of the tabs you no longer need. Simply right click on the tab you want to keep and select Close Other Tabs. This will exit out of all of the tabs except the one you are on. Alternately, you can select Close Tabs to the Right and all tabs to the right of the one you are on will close.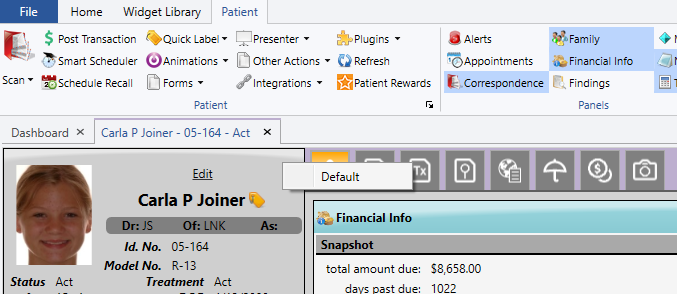 3. Set the Default Patient Folder -
Each Edge Cloud operator can select which page they see when they first open a patient folder. To set your default, open any patient folder. Then, right-click the tab you want to open first, and select the Default option. This page will be your default whenever you open a patient folder on any computer when you log into Edge Cloud.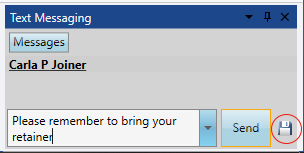 4. Quick Messages for Texting -
If you find yourself sending the same message again and again when using two-way texting, save some time by saving text messages as quick messages. In the patient's folder simply right click the cell phone number and click Text. Type your message, and click the save icon at the bottom of the text messaging window. Now when you go to text again, simply click the drop down arrow and choose the message you want to send.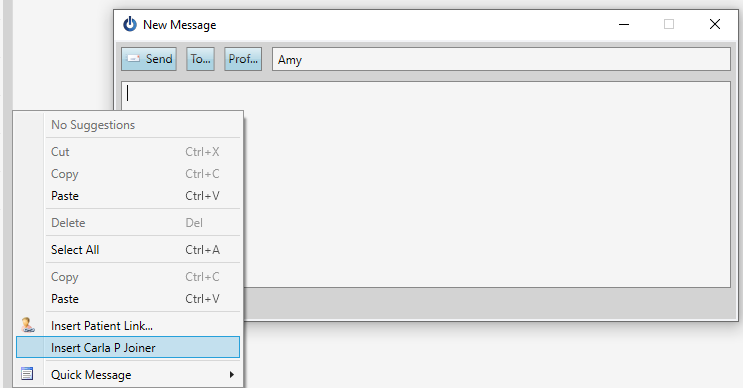 5. Inserting Patient Links in Messaging -
When sending messages within Edge Cloud, add a link to a patient's folder so the recipient can easily open the folder for more information. In your message center, start a new message. Enter in the recipient, then in the body of the message, and right click. If you currently have any patient folder open, the names of those patients will appear in this menu. Select a name, or choose Insert patient Link to use the Fast Find window to choose the patient. Then finish writing your message and click send. When the recipient opens the message, they will be able to click the link to open the patient's folder.