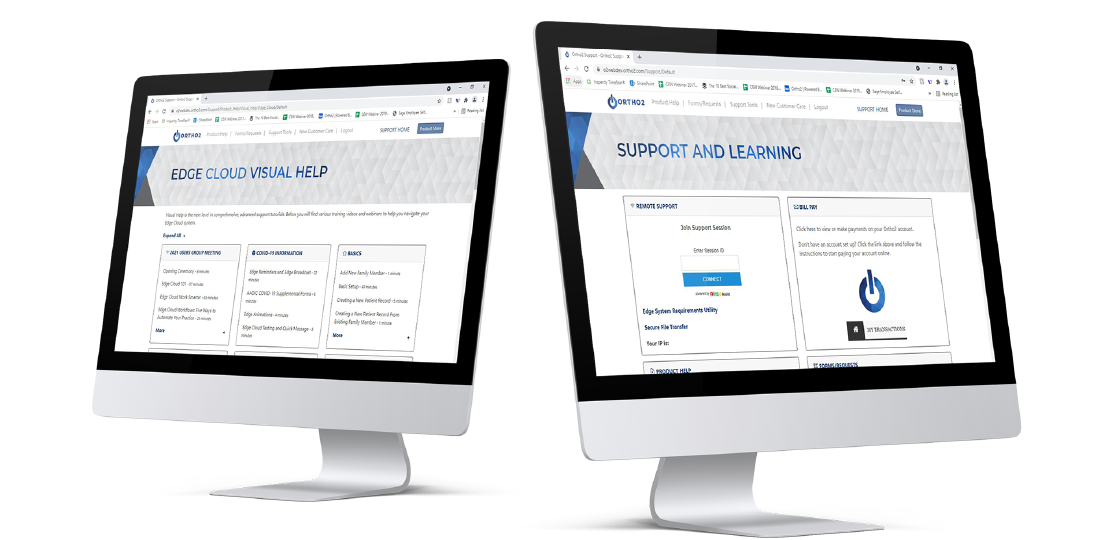 Ortho2 Resources
Published by Michelle Haupt on
You should be aware that with your annual support agreement you have access to our first-class software support team for all the questions you have. What you may not know is the additional resources Ortho2 provides with that agreement. Read on for a list of these resources.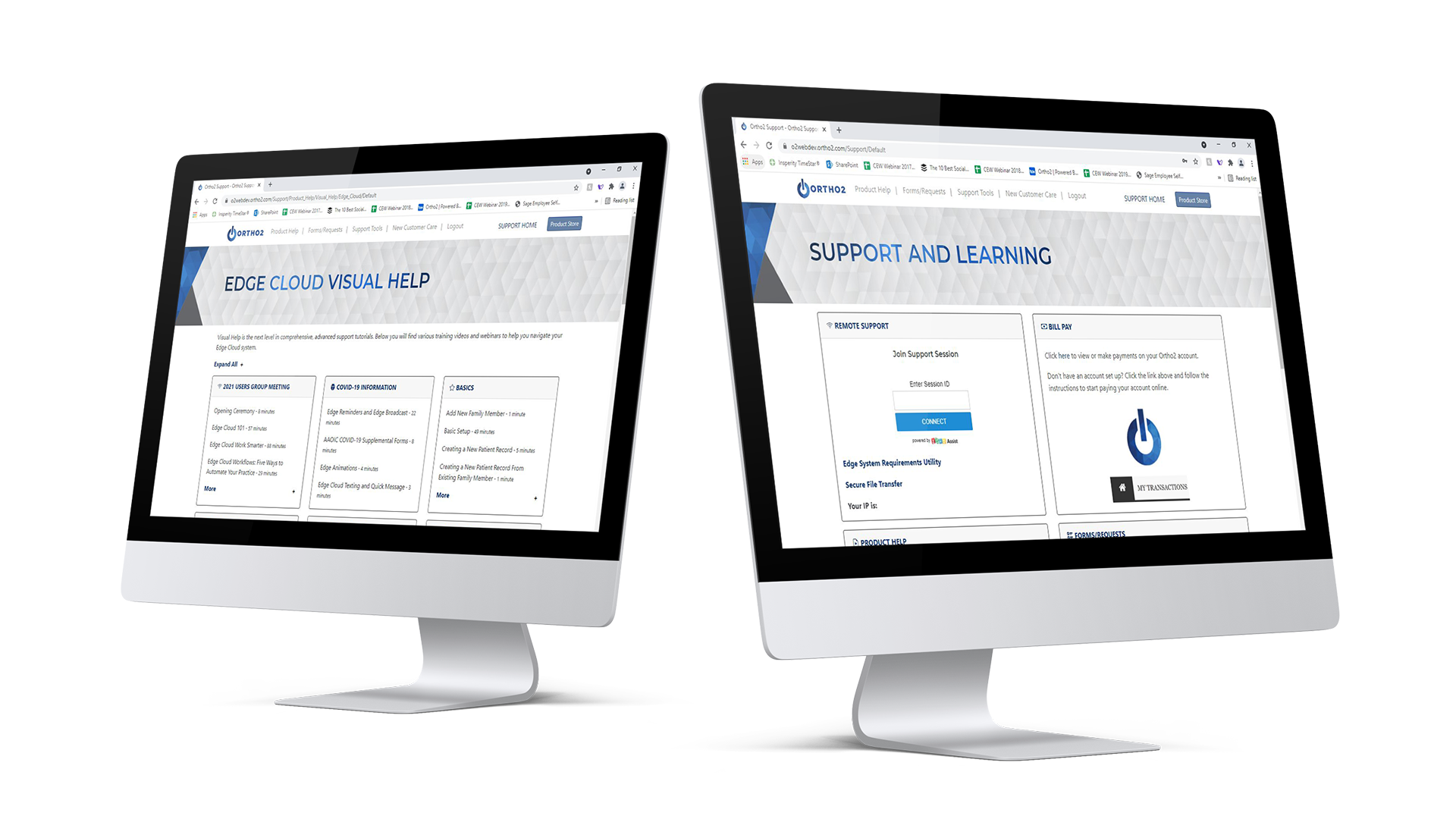 Help Menu:
Both Edge Cloud and ViewPoint have a help menu with resources for almost every need. In Edge Cloud, click the large blue question mark labeled Help in the Home Ribbon Bar, then click Online Help. In ViewPoint, click blue Help icon on the main page, then click Online Help. The help menus in Edge Cloud and ViewPoint dive deep into topics with step-by-step instructions on how to set up and use your software.
Visual Help: The visual help section of our website, support.ortho2.com, features videos to walk you through the main sections of Edge Cloud and ViewPoint. Look through various topics such as the basics, financials, the scheduler, and more. There is even an Edge Cloud training program for new users to view.
Ortho2 Support Website: The Ortho2 support website, support.ortho2.com, is a wealth of information at your fingertips. Here you will find visual and written help, forms to request custom projects or updates to your Edge Reminders, and links to our newsletter. You can also learn more about our Users Group Meeting and even visit our online product store.
Cutting Edge Webinars: This free weekly webinar series is hosted by an elite group of experienced orthodontic professionals, and covers everything you need to know to run a successful orthodontic practice. Topics include everything from starting a new practice to how to transition your practice at retirement, and everything in between.
Users Group Meeting: Each year you are invited to attend the Users Group Meeting. Classes are taught by industry-leading consultants, orthodontists, and experienced Ortho2 staff. There are topics designed for every person in your office, regardless of their current skill level. This year's meeting is virtual. Let us know you are interested in the meeting by filling out the form at ugm.ortho2.com.
We hope that you take advantage of all the resources available to you. A few minutes reviewing and exploring them can save you time and frustration. Be sure to share these ideas generously.