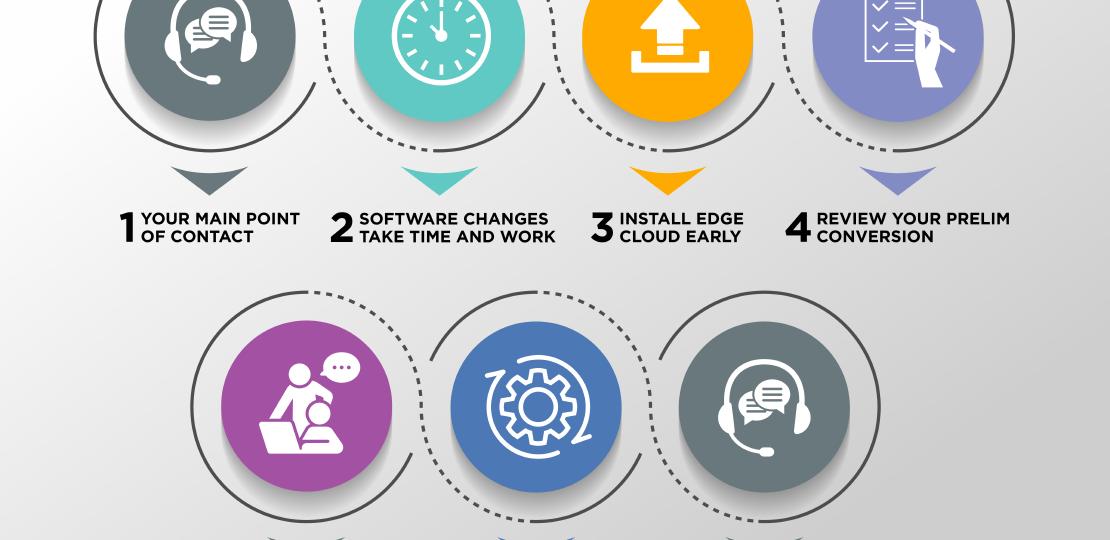 What the Implementation Team Wants You to Know
Published by Michelle Haupt on
The Ortho2 Implementation Team works and cares for our new customers when they join the Ortho2 family. As a new customer, you will work with this team throughout your onboarding process.
Combined, the members of the Implementation Team have nearly 70 years of experience and expertise in assisting offices make the move to Ortho2 software. The team recently put together a list of things you can do to make your transition to Ortho2 as smooth as possible.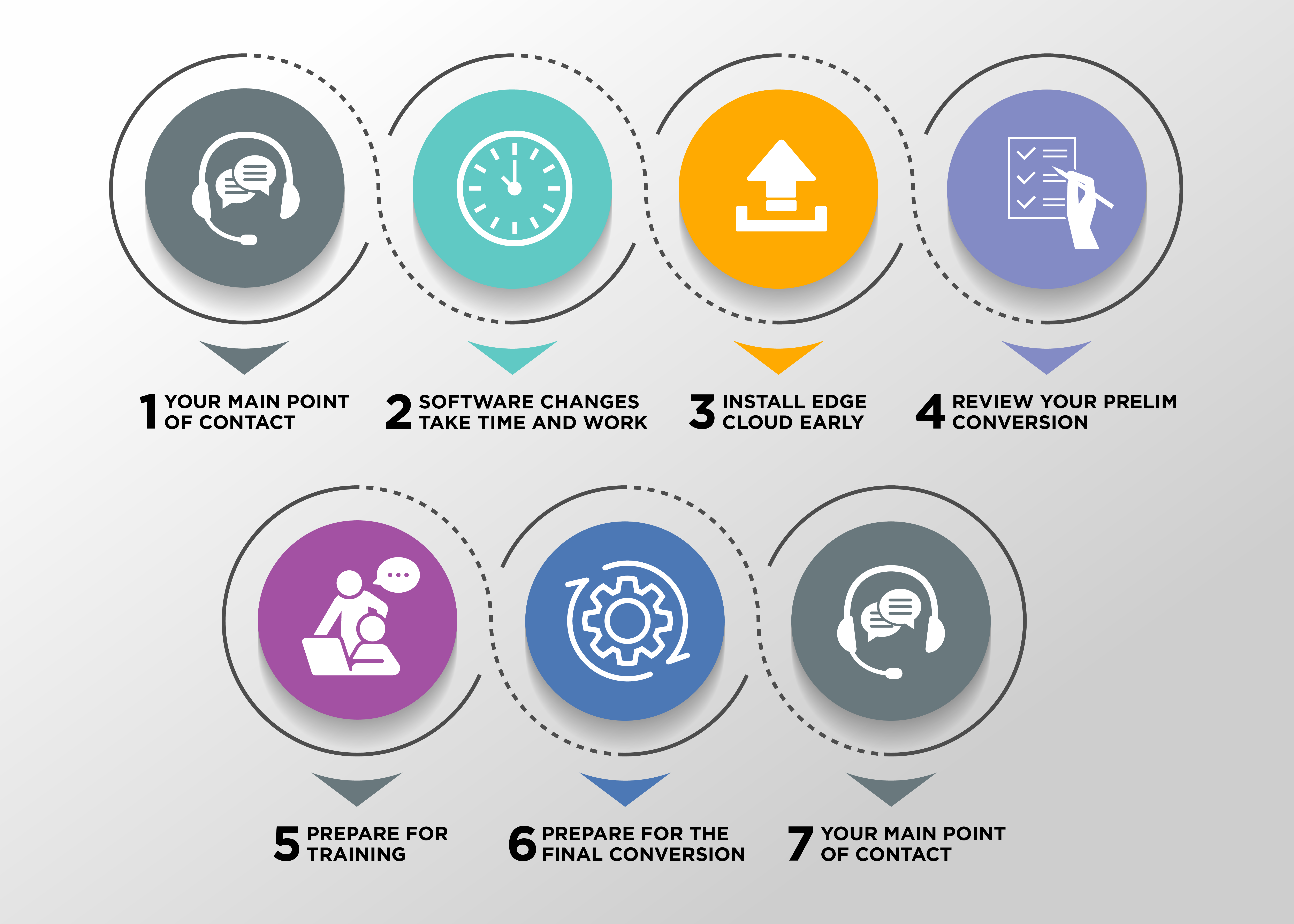 Your Main Point of Contact. The Implementation Team will be your main point of contact after you purchase Edge Cloud. Many teams will help you during the time before you train, but if you have a question, reach out to them (implementation@ortho2.com or 800.809.0277) and they can point you in the right direction.

Software Changes Take Time and Work. Starting a new software is a process and it does not happen overnight. But don't fret! The Implementation Team has helped thousands of offices convert their software and has become experts in the process. This team walks with you to guide you through the path they have laid out, and they are here to answer your questions throughout the entire process.

Install Edge Cloud Early. Once you return your initial paperwork, the Edge Cloud installer will be sent to you. Once you receive it, install it on your machines, and begin clicking around. Your training will be easier if you are familiar with where you will be using the software most often. IIf you prefer to learn through training videos, we suggest reviewing our Edge Cloud Training Program (found at (support.ortho2.com) Find the topics that apply most to your position, and review the videos with Edge Cloud open.

Review Your Preliminary Conversion. When you come to Edge Cloud from a third-party software, we will run a preliminary data conversion about four weeks prior to your final conversion. Once this conversion happens, the data from your current software will be placed in Edge Cloud, and you can see exactly how data is converted. The Implementation Team provides you with a document that explains what data is converted, and you should use this to check the data converted. Sometimes data may not convert to the place you were expecting it to. If you have questions or can't find something, call the Implementation Team.

Prepare for Training. Before your training, take some time to write down your daily tasks, and things that are important that you need to know how to do in Edge Cloud. During your training, ensure that the tasks you do daily are covered. While we have a general training agenda we follow, we can customize the training to your needs when you ask specific questions during your training. And writing your daily tasks down can ensure you remember everything.

Prepare for the Final Conversion. After we grab your data from your converting software, it is essential to keep track of everything you do in your old system on paper. This includes all of the appointments you make, items you have scanned, notes taken during patient appointments, etc. The Implementation Team suggests leaving images on the camera card and waiting to load them into Edge Cloud during your training. Most of your financial information can usually be found by running reports, but if you are unsure, it's best to still write it down. All of this information will need to be added into Edge Cloud during your training. Just think of adding it as practice for using your new software before you start seeing patients again.

Your Main Point of Contact. We end where we began. NCC will be your main point of contact after your training for an average of four months. We work with your office to determine the appropriate time to graduate you to our Software Support Team.